Residents of Aba, the commercial city of Abia state have accused police officers in the state of attacking innocent people who are going about their normal businesses.
There has been apprehension in Abia and other neighbouring states following the recent attacks on police and correctional facilities in Imo State.
However, on Thursday morning, it was reported that gunshots rocked the Bata junction in Aba Area Command of the Nigeria Police Station and other parts of the city, and residents who were going about their normal businesses where ordered to return to their houses.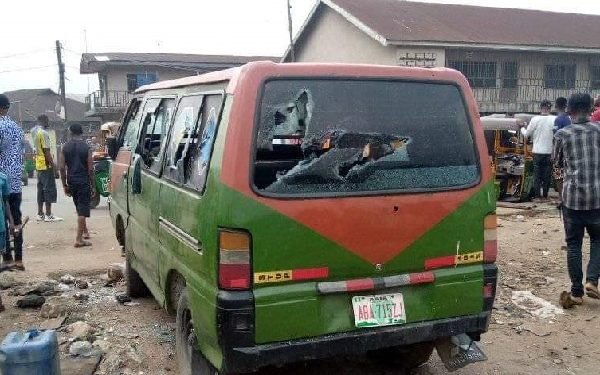 But, while speaking in a video interview this morning, one Mr Longinus Ibekwe, a resident of Aba and a Keke (Tricycle) driver narrated that police officers attacked them without any provocation. He lamented that his new Keke which he parked beside a place he went to eat was destroyed alongside other Keke and vehicles.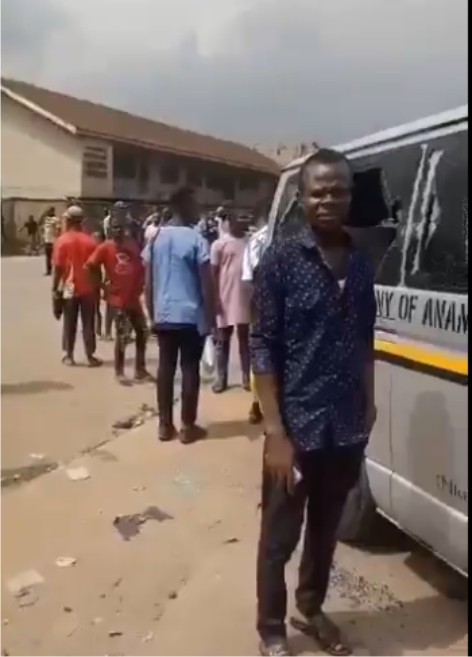 He said, "I was parked in front of a place where I was eating. It happened that we saw team of policemen that came in and began to shoot gun here and there. Everybody scattered from the very scene. Everybody run away.
"Not knowing that after they must have gone for the first time, they came back for the second time as a form of reinforcement. And began to destroy all the Keke and vehicles that were parked here.
"They destroyed my Keke and still rolled my Keke down to their station. So, I have not seen it now. A new Keke, brand new."
When asked if the police were provoked into attacking the area, the man said, "No provocation at all. Nothing!"
Watch the video below.
Similarly, The Nation reports that the personnel of the Special Weapons and Tactics (SWAT) office of the Commissioner of Police, attached on reinforcement smashed and destroyed cars belonging to private and commercial transport companies and owners.
At least 15 vehicles were smashed by the CP SWAT Squad.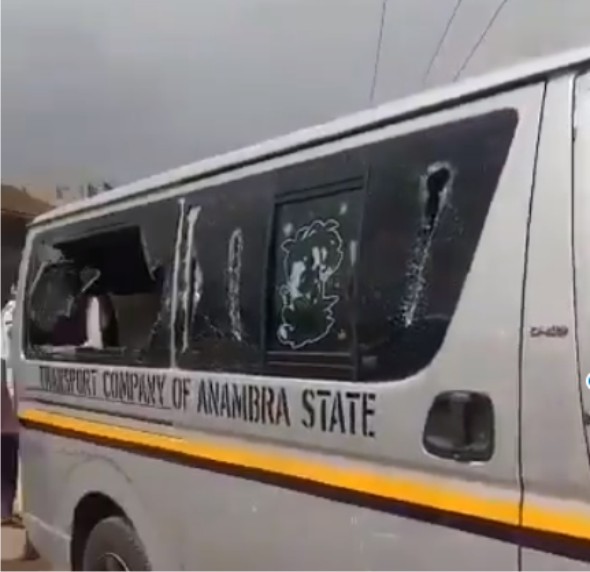 At the popular Aba General Motor Park located at Milverton, security operatives reportedly forced people to hold their hands in the air while passing through the area. Shops at popular phone market at St. Michael's road, including Hospital and Jubilee roads were forced to close for business.
Cars were also barred from accessing the roads leading to the Aba Area Command as the police authorities, using improvised metals, mounted road blocks on the road.
The roads leading to the Aba Correctional facility (located close to Aba Area Command) was also closed to traffic.
Meanwhile, the manner at which the police was handling the situation has angered some youths and car owners who thereafter blocked the Azikiwe Axis of the Eziukwu road to protest police brutality.
The Police Public Relations Officer (PPRO) Geoffrey Ogbonna, is yet to speak on the incident as at the time of filing this report.