It's obvious that the claims and counter claims from the aides of former governor Rochas Okorocha and aides of current governor Emeka Ihedioha regarding the true state of Imo State Government will not end anytime soon.
As both sides continue to furnish the public with pictures that are claimed to capture the state of the Imo state Government House.
New pictures of the Governor's lodge have been released by Mr Onwuasoanya FCC Jones who was the Media Director of Uche Nwosu's campaign organisation.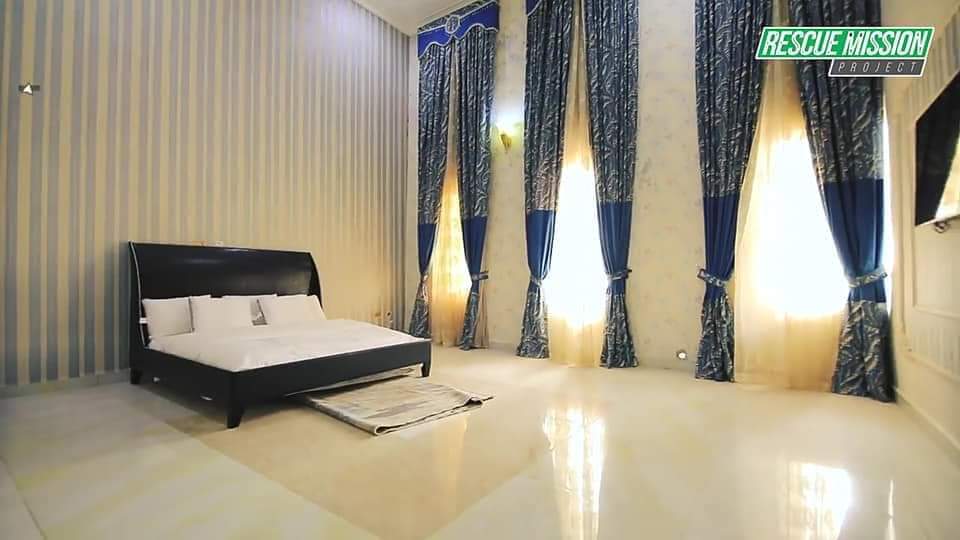 Jones wrote below as he shared the photos.
Yesterday, the new governor of Imo State, His Excellency Rt Hon Emeka Ihedioha led a crowd of sycophants and court jesters to the People's House, as the Imo State Government House is known. After the visit, several photos of the generator house and few other areas were published online and I am told that some media houses have been paid to publish the same pictures.
Now, let us contemplate the following facts and scenarios:
As at Tuesday May 28th, His Excellency Owelle Rochas Okorocha was still at the governor's lodge and hosted meetings with associates and government partners in the Governor's Lodge which has been variously described as the best Governor's Lodge in the country by top ranking officials of government across Nigeria.
Among the last guests at the Imo State Governor's Lodge before Owelle vacated the place are: Vice-President, Professor Yemi Osibanjo, Sultan of Sokoto, Oni of Ife, Pastor Lazarus Muoka of Lord Chosen Church and several other high ranking personalities. These individuals couldn't have been hosted in a Governor's Lodge like the one Emeka Ihedioha is showing the world in pictures.
If Owelle Rochas Okorocha had anything to hide, he would not have extended an invitation to Emeka Ihedioha to visit the People's House many weeks before the proper handover.
Even in criminal investigations, a suspect's apartment is not searched in his absence. Ihedioha's decision to invade the Government House two clear days after he had taken over the reins of power and when his men had taken over the Government House is suspicious. I hereby accuse Ihedioha of being responsible for looting whatever may have been looted from the Government House.
If this visit to the Government House had been done as soon as Ihedioha's swearing in was over on the 29th of May, there would have been few lines of credibility in his claims.
Governor Okorocha invited the then governor-elect, Emeka Ihedioha for a tour of the Government House which the latter declined, obviously with mischievous intents. You cannot shave a man in his absence.
It bears repeating that the Imo State Government House, especially the Governor's Lodge and Office are among the best edifices in any Government House in Nigeria, at present. Ihedioha has more than 48 billion Naira to play with and another 30 billion Naira or so coming or already in the accounts of Imo State Government as Paris Debt Refund. So, it is understandable that he is looking for excuses to either spend or steal these monies.
Attached to this post are pictures of the Imo State Governor's Lodge as at 28th May, 2019 when it was handed over to Emeka Ihedioha.