Some Nigerian youths took to the streets today to protest against Police brutality against citizens.
The youths were spotted this morning gathering at Ikeja underbridge where they will commence march to Police Headquarters in Ikeja, Lagos.
The protest is one of the series of protests expected to take place this week as call to EndSARS gained momentum once more since Saturday.
Some of the placards brandished by the units has inscriptions like "Bullets At US #SayNoToPoliceBrutality", "Am I next To Die?", "Nigerian Police Stop Killing Us", "I'm not a criminal #EndSARS".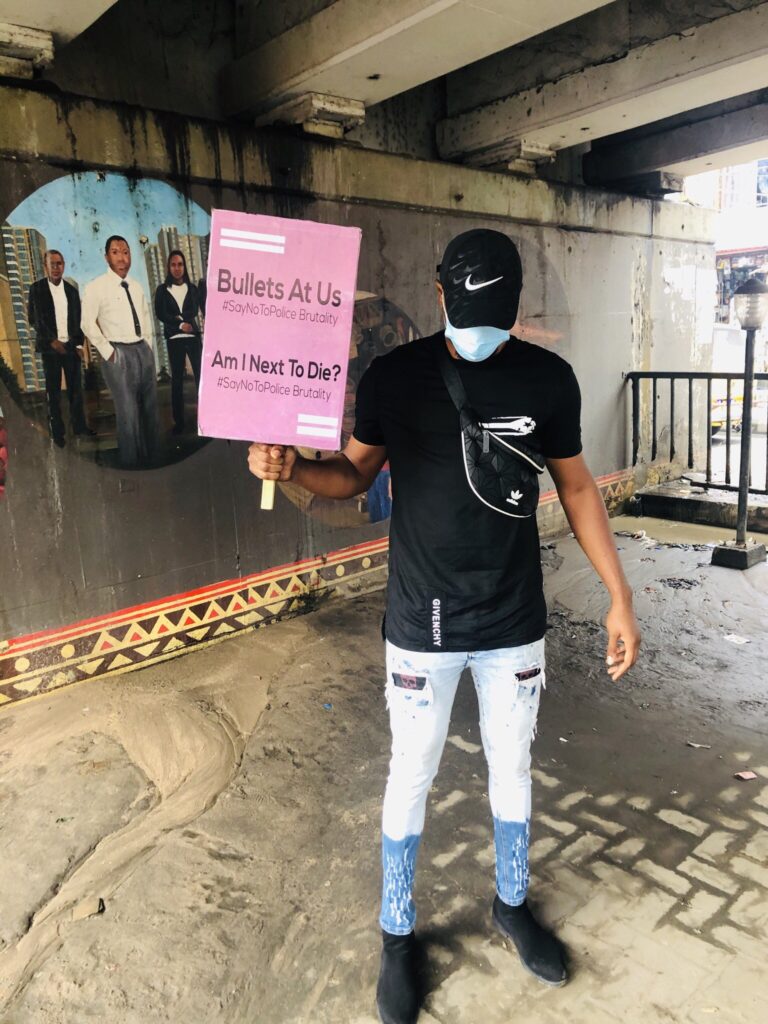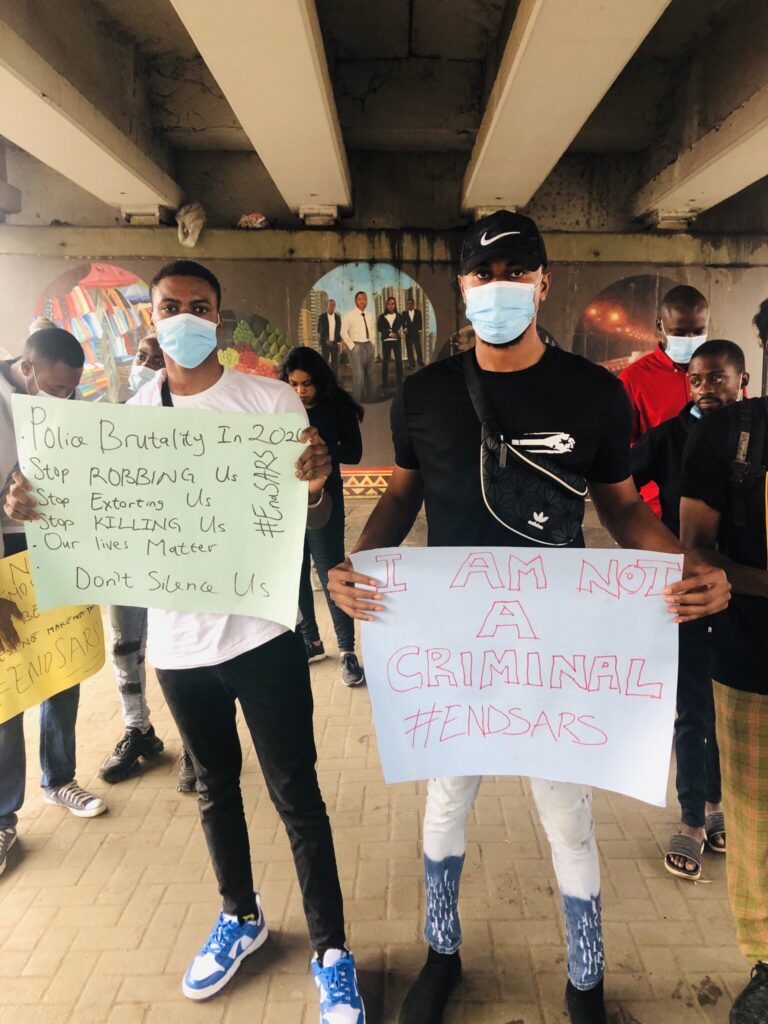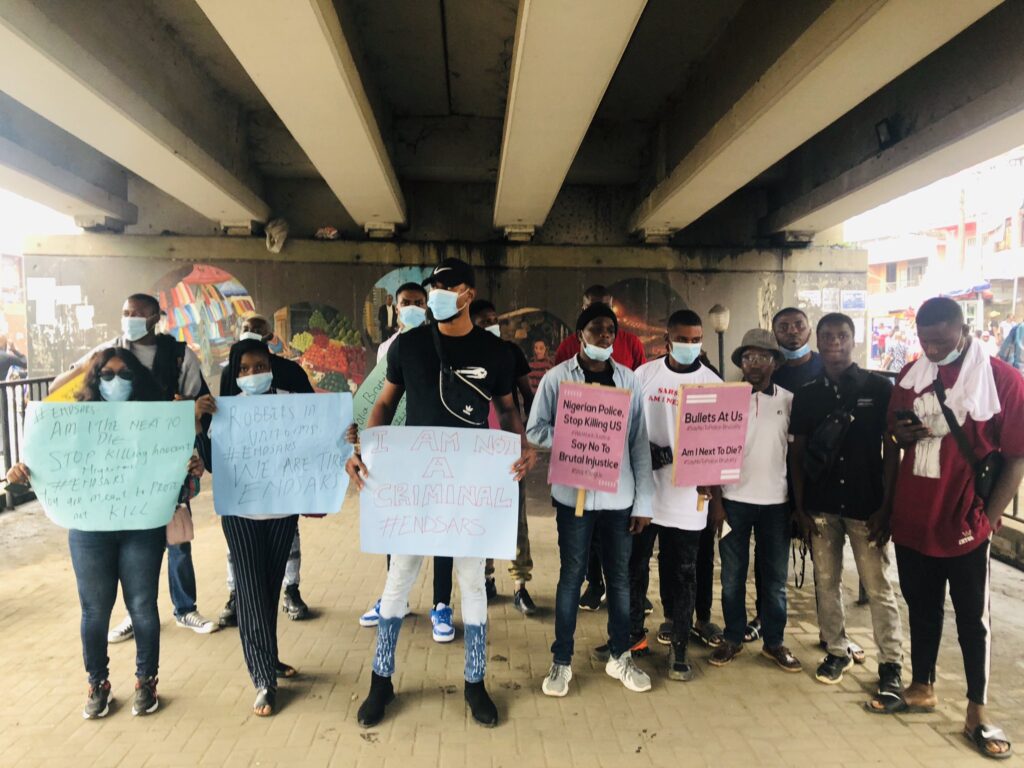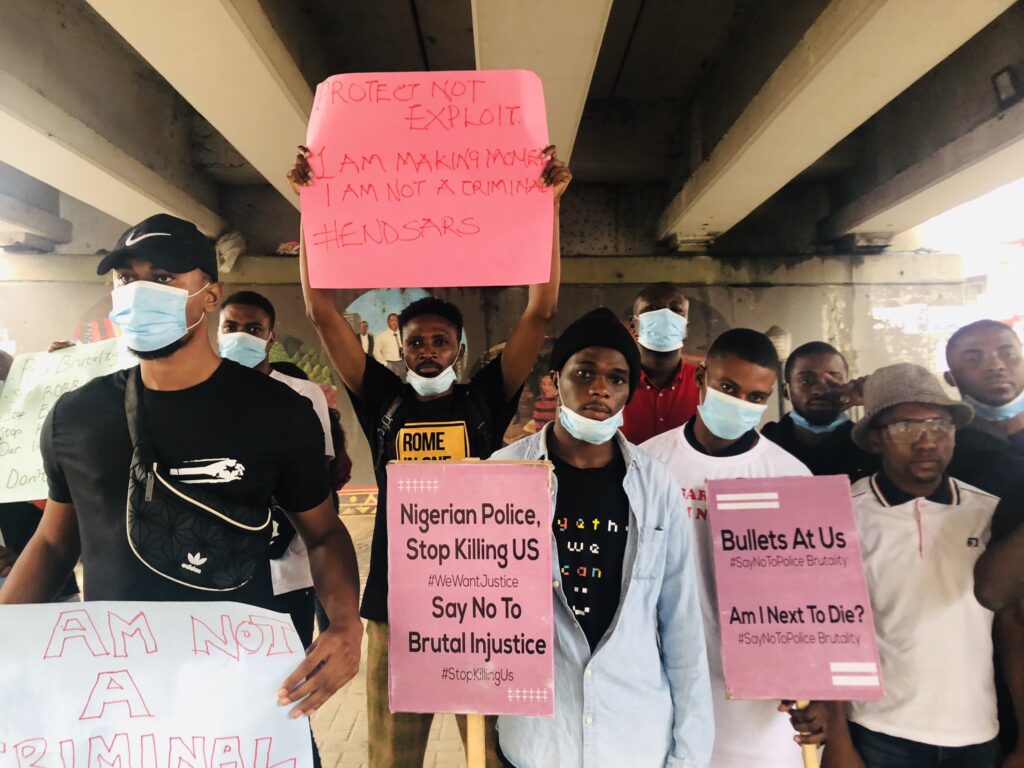 Although, singer Naira Marley has called of the protest he planned to lead, singers Runtown and Falz are getting set to lead another group of youths tomorrow, Thurday to stress the need for police reform and end brutality perpetuated by police, especially the Special Anti-Robber Squad (SARS) unit.