Professor Zainab Duke and her workers who assaulted a police officer in Abuja have been arrested by the Nigeria Police Force (NPF).
On Wednesday, social media was agog after a video surfaced online showing that Prof Duke, said to be a friend of the wife of the Inspector General of Police (IGP), ordered her workers to beat up a Police Orderly, identified as Inspector Teju Moses.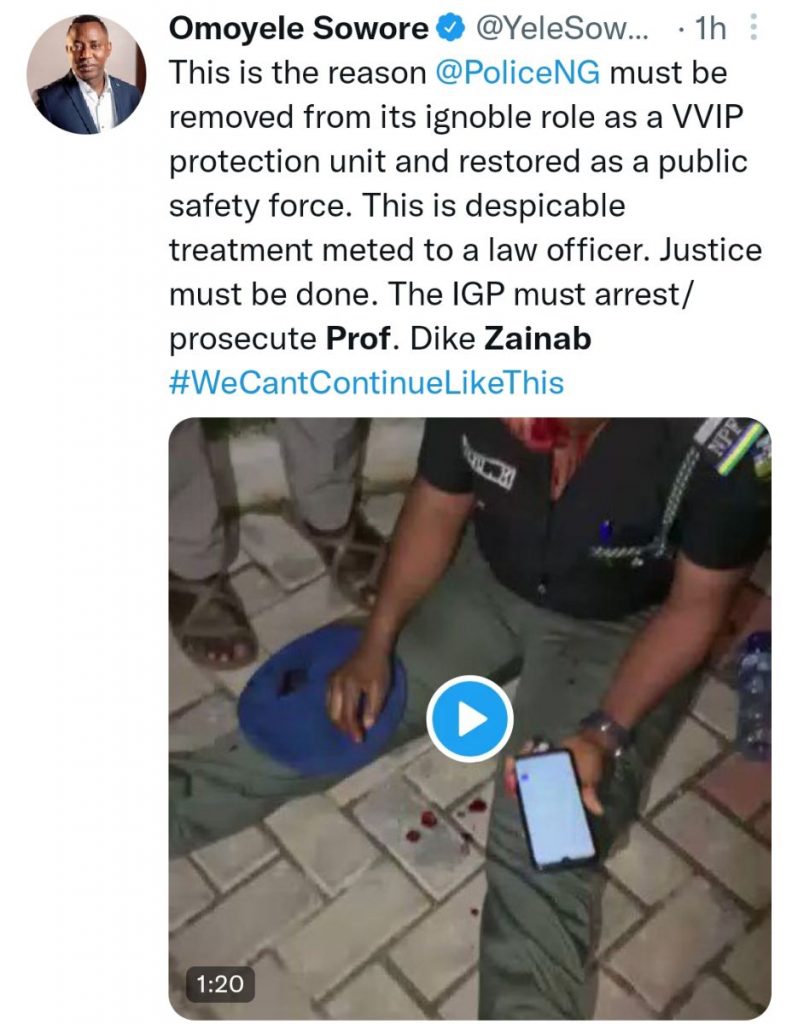 Olumuyiwa Adejobi, the Force spokesman for FCT Headquarters has now confirmed that the police have arrested the Professor and others allegedly responsible for the assault on the policewoman.
Taking to Twitter on Thursday morning, the Adejobi wrote:
"Assault on woman police: We have arrested the woman professor and her staff since the date of the incident, the matter is getting necessary attention it deserves. FCT Command will charge d case to corte asap. It is condemned in totality. We will still update you shortly."
Meanwhile a Police Situation Report (SITREP) reveals that "At about 7:30 PM, a distress call was distressed at Garki Division from Compol FCT of an incident at #245 Jessy Jackson Garki Police Operatives immediately raced to the scene where it was discovered that one Kosoba Duke of Plot 245 Jessy Jackson Street was seen assaulting her Police orderly woman Inspector Teju Moses. The victim sustained a serious injury to her head and was rushed to Muhammad Buhari Hospital for medical treatment. The Said Kosoba Duke and her housemaid are currently in custody undergoing interrogation."
Prior to this incident, the Inspector-General of Police, Usman Alkali, in August, had ordered various commands across the country to commence prosecution of individuals who assault police personnel. The directive came barely a week after a video on social media where a police officer was molested by a civilian went viral.
Below are some reactions from members of the public calling for the prosecution of Prof Zainab Duke.