Lauretta Onochie, social media aide to President Muhammadu Buhari, has reacted to CNN's documentary about Lekki Toll Gate shooting which has ignited controversy. 
In a tweet she made on Thursday, Onochie accused CNN of lying to the world about Nigeria. She also stated that she's upset because they think "we are so stupid and will swallow their lies."
In her words; 
"I'm not upset that CNN lied to the world about my nation, Nigeria. I'm upset that they think we are so stupid that we will swallow their lies. We won't be bullied into believing a lie! #WeAreNigerians #WeAreProudNigerians"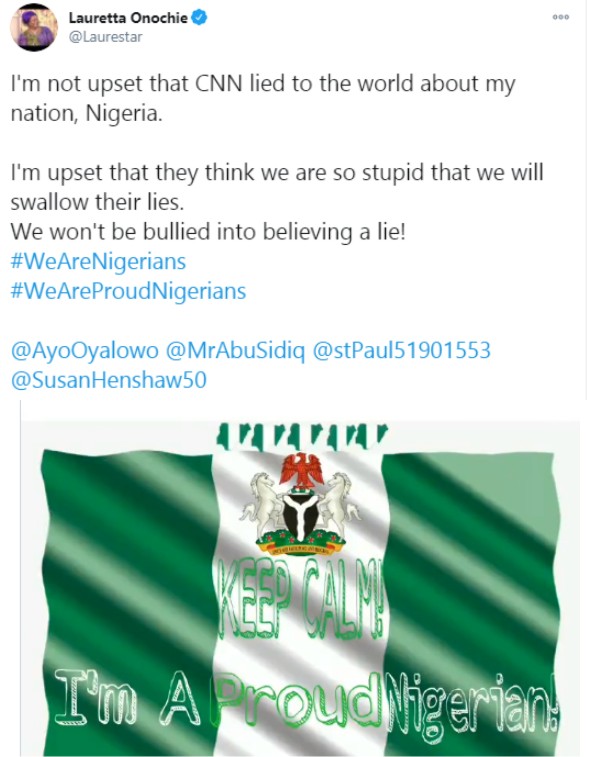 Meanwhile, a Nigerian lawyer, Kenechukwu Okeke has threatened to sue all the staff of CNN if they fail to pull down the documentary and apologise to Nigeria for releasing the finding of their independent investigation into the Lekki incident while the Judicial Panel set up the by Lagos State Government is still handling the case.
Okeke described CNN's action as an "impugnment on Nigeria's sovereignty". Read More here.